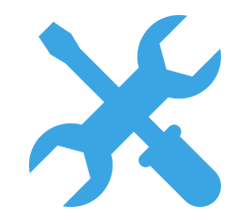 CUSTOM SOLUTIONS
The utility industry has recently experienced a lot of challenges because of aging infrastructure and legacy technologies. The industry also requires better collaboration tools, streamlined responses, and unified communications.
At Emgence, we offer custom solutions that address your existing pain points and, more importantly, account for future growth strategies.
So whether employees are in the field or conducting inspections within the facility, we can ensure quick and seamless communication with customer service representatives to offer real-time situation analysis and much more.
Emgence's utility solutions are specifically designed to help the industry achieve digital transformation and growth by taking advantage of the following:
Business Continuity and Disaster Recovery Services
Cloud Services
Colocation Services
Enhanced Data Security
Enterprise Storage Strategies
Low Latency Data Network
Managed Services
Managed Security
Security Solutions and Practices
Streamlined Workflows
Workforce Collaboration
Workplace Mobility
Unified Communications
Emgence's utility solutions are specifically designed to help the industry achieve digital transformation and growth by taking advantage of the following:
Business Continuity and Disaster Recovery Services
Cloud Services
Colocation Services
Enhanced Data Security
Enterprise Storage Strategies
Low Latency Data Network
Managed Services
Managed Security
Security Solutions and Practices
Streamlined Workflows
Workforce Collaboration
Workplace Mobility
Unified Communications
LEARN HOW WE CAN HELP YOU TODAY