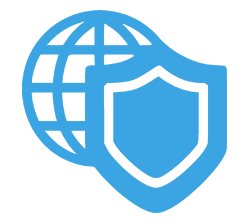 ENHANCED PROTECTION
Cyber security is all about achieving a delicate balance. In the digital age, enterprises are focused on leveraging cloud service models and mobile devices to get things done. This has created a new set of challenges as traditional IT architecture has changed from a defined set of assets that are owned and controlled by the business to an extensive and diverse pool of resources with fluctuating control and visibility. 
Emgence can help you explore new ways of conducting business while balancing risk with innovation. We'll help you identify gaps in your current security strategy and customize industry leading solutions to protect your most precious asset, your data.
To employees and customers, this means enabling enhanced access to your data, while shielding it from competitors and others with nefarious pursuits.
Through our strategic partnerships with industry leaders, our customers benefit from the following solutions:
Secure Applications
Secure Infrastructure
Data Protection
Identity and Access Management
Real-Time Support
Security Risk Management with Regulatory Compliance
Threat and Vulnerability Management
Through our strategic partnerships with industry leaders, our customers benefit from the following solutions:
Secure Applications
Secure Infrastructure
Data Protection
Identity and Access Management
Real-Time Support
Security Risk Management with Regulatory Compliance
Threat and Vulnerability Management
LEARN HOW WE CAN HELP YOU TODAY