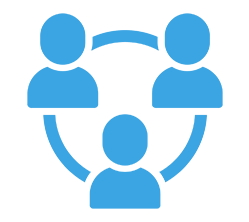 TEAM OF PROFESSIONALS
In the digital age, technology is evolving at lightning speed and this has made it almost impossible for most to keep up. As a result, IT departments across industries can quickly start feeling overwhelmed by this phenomenon. That's where we come in providing professional services.
At Emgence, we have a team of professionals with a wide range of technical expertise that enables us to build a vast array of custom solutions for our customers. As a full-service IT solutions provider, we leverage our expertise to serve clients in a variety of industries.
We make it our business to thoroughly understand your business. Emgence provides professional services to meet the specific requirements of our customers. Our team is focused, accurate, and experienced, providing clients with the highest level of service.
Our comprehensive suite of IT solutions ensures you're well-positioned to capitalize on growth opportunities, while having the capability to quickly adapt to market forces.
By working closely with Emgence, our customers can benefit from the following comprehensive professional services:
Networking Services
Cloud and Data
Program Management
Resiliency
Security Solutions and Practices
System and Infrastructure
Enterprise Storage Strategies
Technology Audits
Technology Investment Analysis
Technology Relocation
Unified Communication
Workforce Collaboration
By working closely with Emgence, our customers can benefit from the following comprehensive professional services:
Networking Services
Cloud and Data
Program Management
Resiliency
Security Solutions and Practices
System and Infrastructure
Enterprise Storage Strategies
Technology Audits
Technology Investment Analysis
Technology Relocation
Unified Communication
Workforce Collaboration
LEARN HOW WE CAN HELP YOU TODAY