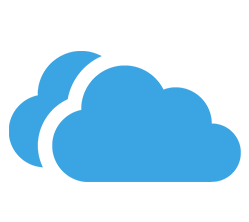 CLOUD AUTOMATION
Enhanced access to highly secure network-centric cloud services. At Emgence, our team of experts are highly experienced in developing cloud-based solutions to tackle the most challenging enterprise issues. Whether it's to accelerate development and transformation or to just lower costs, we help mitigate business risks by building highly secure, available, and responsive infrastructure to respond to market downturns or increased demand.
Our Cloud Solution is fully managed and can be hosted within your data center or ours with industry leading hardware and software, operating systems, and virtualization technologies. This will enable your organization to benefit from more operational control and automation of cloud administration, orchestration, resource provisioning, and billing.
From discovery through implementation, we will share insights and strategies to help you make your software and services an ongoing success. We will help you achieve this by leveraging proven frameworks and toolsets from our extensive portfolio of successful development projects.
The Emgence Cloud Solution includes:
Cloud Backup
Cloud Services for SAP
Hybrid Cloud
Managed Hosting
Enterprise Private Cloud
Provider and Community Cloud
Public Cloud
The Emgence Cloud Solution includes:
Cloud Backup
Cloud Services for SAP
Hybrid Cloud
Managed Hosting
Enterprise Private Cloud
Provider and Community Cloud
Public Cloud
LEARN HOW WE CAN HELP YOU TODAY