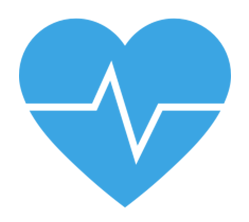 IMPROVED HEALTHCARE
The healthcare industry is rapidly evolving and today it's tasked with redefining patient experiences. As a result, the industry is in need of robust innovative solutions that can help deliver superior best-in-class medical care in a timely manner.
At Emgence, we are highly experienced in developing innovative health IT solutions that enable us to not only provide baseline solutions but to also render the outflow from there to foundational technologies.
Through our strategic partnerships with leading vendors like Cisco and IBM, we can help you drive innovation to provide better care while remaining competitive within the healthcare space.
Our comprehensive portfolio of solutions is specifically designed to enhance productivity, streamline workflows, and improve the quality of care while significantly increasing your ROI and savings.
Emgence will help you redefine your patient experience with the following innovative solutions:
Business Continuity and Disaster Recovery Services
Cloud Services
Colocation Services
Enhanced Data Security
Enterprise Storage Strategies
Exceptional Responsiveness
Low Latency Data Network
Managed Services
Managed Security
Maximized Follow-Ups
Security Solutions and Practices
Streamlined Workflows
Workforce Collaboration
Workplace Mobility
Unified Communications
Emgence will help you redefine your patient experience with the following innovative solutions:
Business Continuity and Disaster Recovery Services
Cloud Services
Colocation Services
Enhanced Data Security
Enterprise Storage Strategies
Exceptional Responsiveness
Low Latency Data Network
Managed Services
Managed Security
Maximized Follow-Ups
Security Solutions and Practices
Streamlined Workflows
Workforce Collaboration
Workplace Mobility
Unified Communications
LEARN HOW WE CAN HELP YOU TODAY