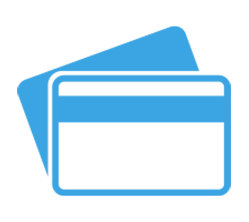 ENHANCED EXPERIENCE
The retail space is going through a period of significant transformation. Today, retailers are required to be equipped with best-in-class IT solutions to support omnichannel strategies.
As customers become more knowledgeable, they are also demanding more personalized, interactive shopping experiences from both online and offline channels.
At Emgence, we are in the business of helping local and national retailers offer enhanced solutions and services to achieve greater visibility into customer experiences. We help achieve this while improving operational efficiencies, encouraging collaboration between supply chain partners and stores, and increasing order fulfillment.
Emgence's retail industry solutions are specifically designed to redefine your experience by taking advantage of the following:
Business Continuity and Disaster Recovery Services
Cloud Services
Colocation Services
Enhanced Data Security
Enterprise Storage Strategies
Low Latency Data Network
Managed Services
Managed Security
Security Solutions and Practices
Streamlined Workflows
Workforce Collaboration
Workplace Mobility
Unified Communications
Emgence's retail industry solutions are specifically designed to redefine your experience by taking advantage of the following:
Business Continuity and Disaster Recovery Services
Cloud Services
Colocation Services
Enhanced Data Security
Enterprise Storage Strategies
Low Latency Data Network
Managed Services
Managed Security
Security Solutions and Practices
Streamlined Workflows
Workforce Collaboration
Workplace Mobility
Unified Communications
LEARN HOW WE CAN HELP YOU TODAY