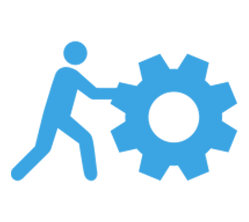 MANAGED RIGHT
We ensure that everything runs as intended. With our managed services offering, both small to medium sized businesses can benefit from enterprise-class IT-services. What's more, we help our customers achieve this without the additional expense of adding more staff, hardware, and software.
At Emgence, we realize that you might already be contracted with another provider, but because of our wide range of partnerships with industry leaders, our experts will be able to work with whatever software and hardware that is currently running within your premises.
We can also provide IT staff to augment your current team of professionals as needed. This means that with one phone call, email, or text, you'll have the support you require.
Emgence's managed service offering includes the following:
24/7 Remote Monitoring Services
Data Center and Virtualization
Enterprise Networking Services
Helpdesk Services
Cloud Backup Services
Patch Management Services
Remote Management Services
Security Services
Troubleshooting Services
Emgence's managed service offering includes the following:
24/7 Remote Monitoring Services
Data Center and Virtualization
Enterprise Networking Services
Helpdesk Services
Cloud Backup Services
Patch Management Services
Remote Management Services
Security Services
Troubleshooting Services
LEARN HOW WE CAN HELP YOU TODAY