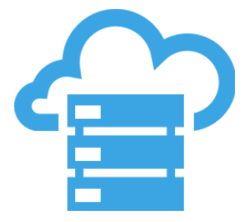 DATA CENTER SOLUTIONS
Your data center is what makes all your business activities possible. In fact, it provides the foundation that your whole company can depend on. Whether you're a government agency or a private entity, the success of your endeavors is heavily dependent on your data center. As a result, you want it to be sufficiently secured and functioning as intended.
When you need to quickly deploy business applications, process data analytics, and leverage virtualization, turn to Emgence for proven data center solutions.
Virtualization: Our data center virtualization solutions help you increase administrative control while protecting your firm's most critical data.
Big Data: For your big data applications, we provide you with the right infrastructure to achieve predictable throughput and latency.
Cloud: Emgence data center solutions also allow you to deliver public, hybrid, or private cloud solutions, giving your firm's users the freedom to access the information they need, anywhere and at any time.
Emgence provides you with the right infrastructure to achieve enhanced interoperability and flexibility while incurring less risk to the security of your data and lowering your costs.
Our industry leading solutions include:
Data Center Assessments
Cloud Services
Migration Services
Operational Resiliency
Business Continuity and Disaster Recovery
IT Risk Management Hybrid Data Center Services
Performance Management
Asset Services
Maintenance Contract Management
Operations Management
Security Operations
Our industry leading solutions include:
Data Center Assessments
Cloud Services
Migration Services
Operational Resiliency
Business Continuity and Disaster Recovery
IT Risk Management Hybrid Data Center Services
Performance Management
Asset Services
Maintenance Contract Management
Operations Management
Security Operations
LEARN HOW WE CAN HELP YOU TODAY