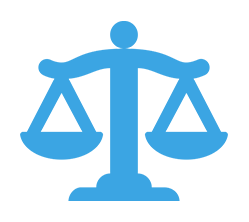 LEGAL SOLUTIONS
Optimize collaboration and communication while keeping your clients' data secure. Data security remains a top concern for legal firms as more regulations govern the use, sharing, and retention of client information. The technology solutions for the legal industry from Emgence empower you to focus on building your legal practice, all while protecting your data and remaining in compliance with applicable laws and regulations.
The legal services industry has to continuously contend with technology challenges from ransomware attacks to siloed technologies that need to work in sync, seamlessly. What's more, this is further compounded by incessant pressure to cut costs to keep services affordable.
At Emgence, our extensive experience gives us unique insights that enable us to help you reduce costs while maintaining an enhanced quality of service and scalability.
Emgence's legal solutions are specifically designed to address the challenges faced by the industry while positioning our clients as affordable and quality legal services providers:
Business Continuity and Disaster Recovery Services
Cloud Services
Colocation Services
Enhanced Data Security
Enterprise Storage Strategies
Low Latency Data Network
Managed Services
Managed Security
Security Solutions and Practices
Streamlined Workflows
Workforce Collaboration
Workplace Mobility
Unified Communications
Emgence's legal solutions are specifically designed to address the challenges faced by the industry while positioning our clients as affordable and quality legal services providers:
Business Continuity and Disaster Recovery Services
Cloud Services
Colocation Services
Enhanced Data Security
Enterprise Storage Strategies
Low Latency Data Network
Managed Services
Managed Security
Security Solutions and Practices
Streamlined Workflows
Workforce Collaboration
Workplace Mobility
Unified Communications
LEARN HOW WE CAN HELP YOU TODAY