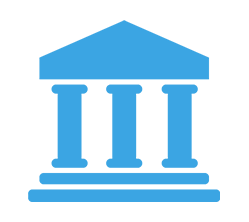 DATA IN GOVERNMENT
In the digital age, government agencies are struggling with a whole set of unique IT challenges from balancing the specific needs of their constituents to keeping pace with the growing expectations of tech savvy end users.
At the same time, they are also faced with warding off cyber attacks, offering greater flexibility, enhanced seamless collaboration (across different locations), and unified communication on a limited budget.
Despite these significant challenges, whether at the local, state, or federal government level, Emgence can help you take advantage of innovative technologies like cloud-based applications and modern unified communication, cost-effectively.
Our key partnerships with technology leaders and broad technical expertise will enable you to seamlessly acquire new solutions without enduring the pain of procurement. This means that we can help you pick and choose manufacturers to create the right solution for your unique needs.
The Emgence approach also provides greater flexibility when it comes to working with restricted budgets to achieve unified communications for the public sector that citizens have come to expect from the private sector.
Key benefits of partnering with Emgence for your digital transformation include the following:
Centrally deployed shared apps customized to reflect user needs
e911 routing (for enhanced emergency communications and public safety)
Enhanced data security
Enhanced enterprise storage
Low latency data network
Managed services
Notification systems
Security solutions and strategies
Unified communications across all vendors (BYOD)
Workforce collaboration
Workplace mobility (BYOD)
Key benefits of partnering with Emgence for your digital transformation include the following:
Centrally deployed shared apps customized to reflect user needs
e911 routing (for enhanced emergency communications and public safety)
Enhanced data security
Enhanced enterprise storage
Low latency data network
Managed services
Notification systems
Security solutions and strategies
Unified communications across all vendors (BYOD)
Workforce collaboration
Workplace mobility (BYOD)
LEARN HOW WE CAN HELP YOU TODAY